Custom Leather Patch Hats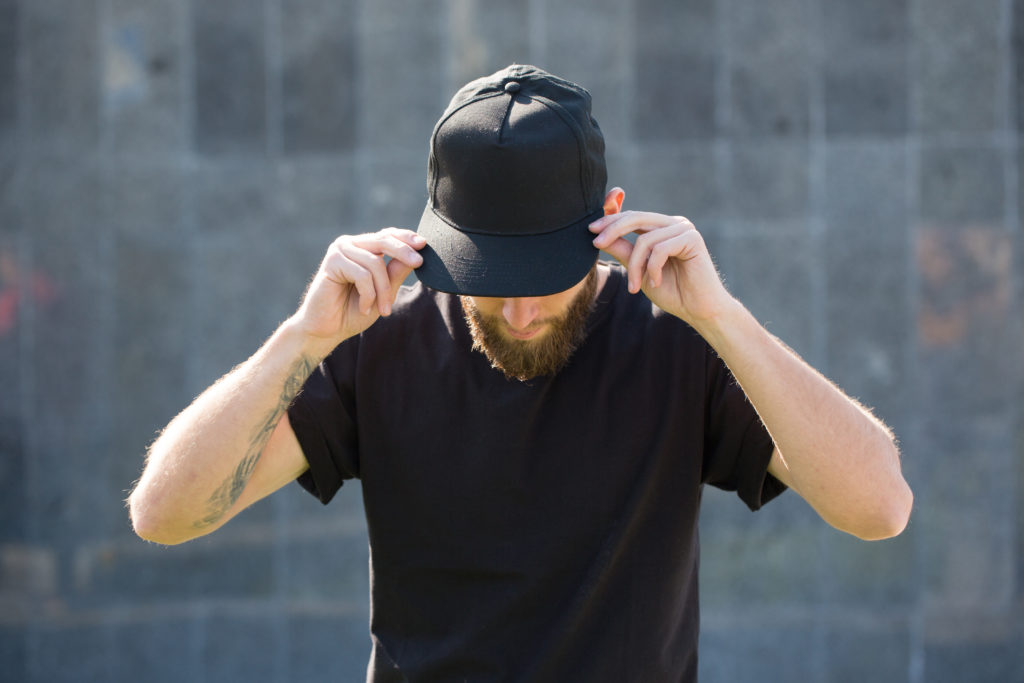 Crafting Timeless Appeal: Leather Patch Hats, Custom Creations, and Embroidery Excellence in Colorado Springs
In the bustling heart of Colorado Springs lies a thriving hub of creativity and craftsmanship – the art of embroidery, screen printing, and leather engraving at SoCo Signs. From the vintage allure of leather patch hats to the personalized touch on custom hats and attire, the region's embroidery artists breathe life into fabric, creating pieces that narrate personal stories and brand narratives.
Among the diverse range of embroidered and screen printed items, leather patch hats have emerged as a timeless accessory. These hats, adorned with intricately engraved leather patches, are a testament to enduring style and sophistication. When crafted by skilled hands, the embossing and engraving on the patches is a sight to behold. The texture of the leather coupled with the vibrancy of the graphics and design results in a unique piece of wearable art.
In Colorado Springs, the journey from a plain hat to a personalized masterpiece is navigated with skill and passion. Local businesses like SoCo Signs Embroidery are at the forefront of this artistry, offering personalized embroidery services that transform ordinary apparel into custom-tailored expressions.
The demand for custom hats in Colorado Springs has spurred a unique blend of tradition and innovation. Whether you are a local sports team looking for custom jerseys or a business in need of branded apparel, the expertise found at SoCo Signs embroidery in Colorado Springs is unmatched. The Colorado embroidery scene is rich with talented artists dedicated to ensuring every stitch tells a story.
The realm of custom t-shirts in Colorado Springs is also an expansive one, with services like rush T-shirt printing and tees in time screen printing meeting the needs of clients on tight schedules. And it doesn't stop at apparel. The banners in Colorado Springs showcase the same level of embroidery and screen printing expertise, providing a visually pleasing means of communication for local businesses and events. Luckily SoCo Signs is the one stop shop to make all those things come to life.
Embroidery, screen printing, and leather patches made in Colorado Springs go beyond mere aesthetics. They are about creating a sense of community and identity. Whether it's through the traditional appeal of leather patch hats, the personalized touch on custom embroidered hats, or the vibrant display on banners and t-shirts, the culture of embroidery in Colorado Springs is about crafting visuals that resonate.
The multitude of embroidery shops in Colorado Springs, such as SoCo Signs Embroidery, TK Originals Custom Embroidery, Jane's Monograms, and many more are a testament to the city's vibrant embroidery culture. They offer a plethora of services including custom jerseys, rush T-shirt printing, and more, catering to both individual and commercial needs.
As you stroll through Colorado Springs, the embroidered, screen printed, and leather patch creations you encounter are more than just fabric, thread, and leather. They are a reflection of the city's creative spirit, embodying the essence of community and craftsmanship.
The community around this exciting industry is something you can experience for yourself through a multitude of different avenues. You can read your favorite blog to familiarize yourself with the basics. You can call a local print shop to engage in an informative phone conversation. Or better yet, you can go visit a print shop in person!
So, whether you are in the market for a custom leather patch hat, eager to design your own custom screen printed t-shirts, embroidered polos, or in need of professional graphic design and log creation services, the embroidery, screen printing, and leather patch professionals in Colorado Springs are ready for you to contact us!